The 18th Annual Conference 2022
11-12-13 October
Fraser High School,
Hamilton, New Zealand
The 2022 MESNZ Maintenance Engineering Conference is the one must-attend event on your business calendar.
"I invite you, and all those on whom you depend, to join your peers for the 19th Annual MESNZ Maintenance Engineering Conference in Hamilton, 11th – 13th October 2022.
If a strong engineering education and communication will launch a career, continuous learning will keep it going.
You will already know that as engineers, we are tasked with maximising plant performance to accomplish ambitious and changing production schedules with ever-decreasing maintenance resources – budgets, people, deadlines.
Success is measured in plant up-time and productivity.
Adapting is constant. Problem solving is endless. Innovation is essential.
In this dynamic changing world how can we develop and nurture great engineers?
I invite you to join me and 200+ other engineers to network, share experiences and discover real strategies you can take to grow your engineering team.
MESNZ Maintenance Engineering Conference 2022 is the best forum for continuous learning for today's engineers. So please join us."
Growing Great Engineers
As much as a strong engineering education and effective communication skills will launch a career, the ability to continuously learn will keep it going. As engineers, we work to envision the future through production and maintenance plans and technology roadmaps, but where we will be 5 or 10 years from now is truly unknown. As the world adjusts to a post COVID-19 'new normal', the ability to learn and adapt to increasingly dynamic market movements, resource constraints and new technology developments is absolutely required for continued success and for continued improvement in plant performance.
MESNZ 2022 is the best forum for continuous learning for today's engineers. At MESNZ you get the latest in technological advancements, manufacturing capabilities and tools and the vital insights from NZ and global case studies.
Growing the New Generation of Engineers
Engineers have a duty to inspire the next generation of students, apprentices and graduates. To do this, we need greater understanding of and interaction with young people and the local community. We need to break down the stereotypes and reframe engineering for what it can be with greater emphasis on the analytical, practical, creative, and problem-solving side to engineering.
Manufacturing Matter
Engineers love to make cool things and solve problems; indeed, a thriving manufacturing sector is critical to the long-term prospects for the New Zealand economy, especially with the push towards living in a sustainable low carbon future. Each keynote presentation at this year's conference will build on this theme with practical solutions to the big challenges that we face both now and into the future.
Other topics include
How to Thrive in a Low Carbon Economy
What does a Circular Economy Look Like
Industry 4.0 and IOT solutions that work today!
Digital Twin Project Success Story
Asset Management
Understanding changes to Water Asset Management
Engineering Project Planning, Execution & Management
Finding & Retaining Good Engineers
Changes in the Engineering NZ Space
New Technology Solutions for Maintenance Engineers
Material Failure & Prevention
Engineering Problem Solving in the Real World
Machine Safety & Guarding
Health & Safety Updates from Industry
Health & Safety: Fact v Fiction and how to tell the difference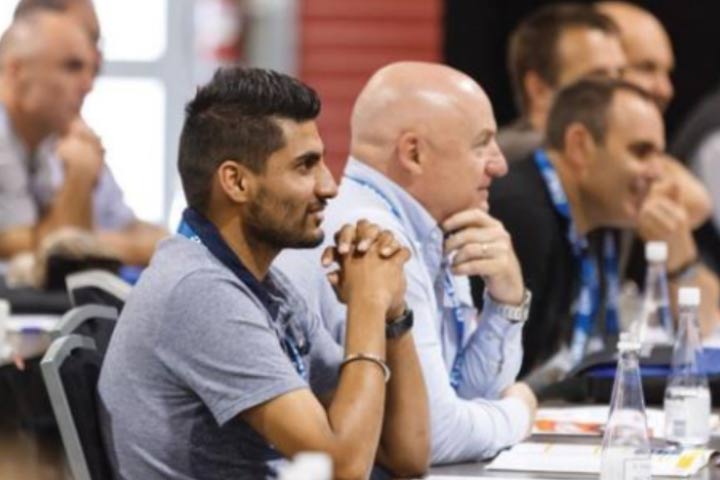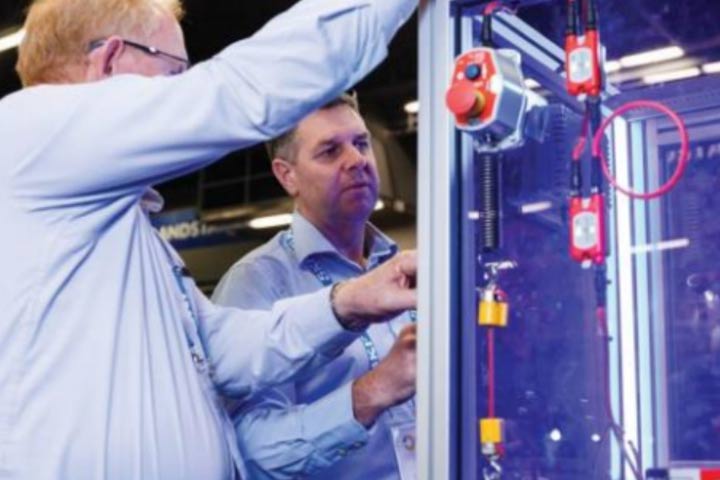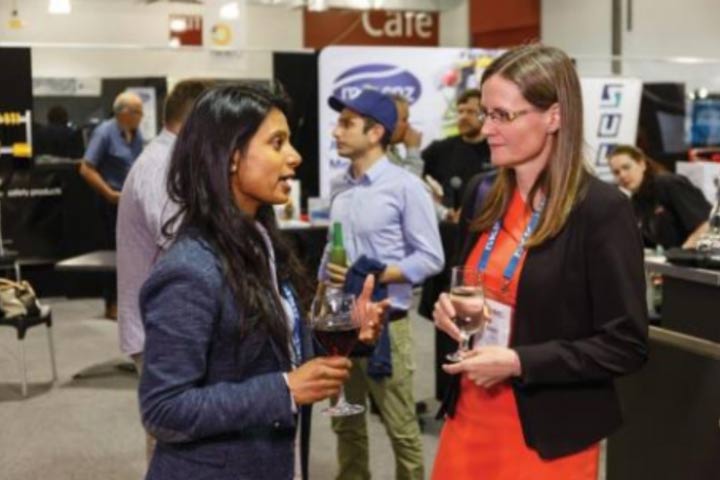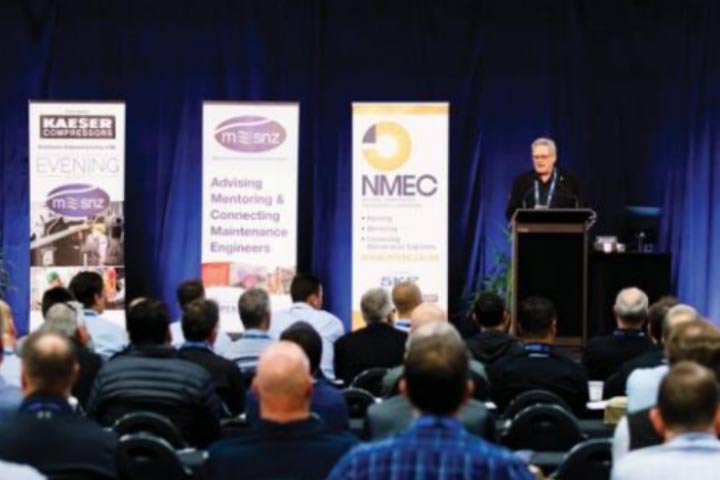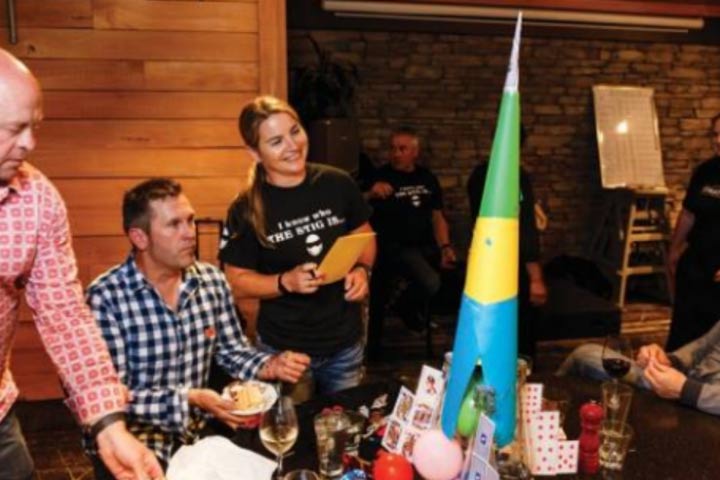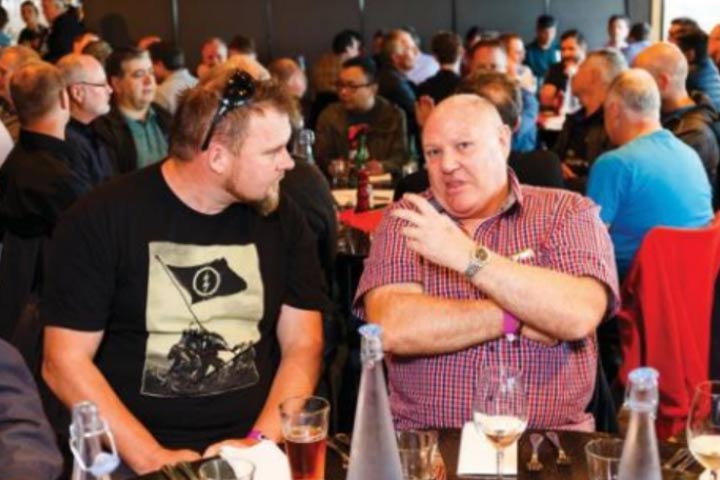 Schedule at a Glance
Tuesday 11 October
From 8:00am Pre-Conference Workshops. Separate registration and fees apply.
From 15:00 Optional Pre-Conference Field Trip, Limited numbers – book early.
12:00 – 17:00 Expo Build and Bump-In.
16:30 – 17:30 *NEW* Student Session: Briefing & Introduction to Engineering, followed by the chance to tour the exhibit hall and meet apprenticeship and training providers to explore career opportunities.
17:30 – 19:00 Welcome Function and Meet the Exhibitors. For all Sponsors, Exhibitors, Delegates and Guests. Trade Show Open. Includes complimentary drinks and canapes.
Wednesday 12 October
08:00 – 16:30 Registration and Help Desk Open. Fresh coffee and tea served in the main exhibition area.
09:00 – 09:15 Welcome and Official Opening – ABD
09:15 – 10:30 Keynote Speakers
10:30 – 11:00 Coffee break
11:00 – 12:00 Keynote Speakers
12:00 – 12:20 Scholarship Award Presentations Bill Buckley
12:40 – 13:35 Lunch Break
13:40 – 14:45 Stream Session A, B, C (3 x 30-minute sessions)
14:45 – 15:15 Coffee Break
15:20 – 16:20 Keynote Speaker
18:00 – 21:30 MESNZ Social Function for all Exhibitors, Delegates and Guests. includes entertainment, dining & complimentary drinks. (Sky City Hamilton)
Thursday 13 October
07.30 – 08.30 MESNZ AGM to be held Fraser High School (Conference venue).
08:00 – 15:30 Registration and Help Desk Open. Fresh coffee and tea served in the main exhibition area.
09:00 – 09:10 Day 2 Opening
09:10 – 10:15 Keynote Speakers
10:15 – 10:45 Coffee Break
10:45 – 13:10 Stream Session A, B, C (4 x 30-minute sessions)
13:10 – 14:00 Lunch Break
14:05 – 14:40 Forum Discussion
14:40 – 15:20 Closing Keynote
15:30 Closing Notes/Conference Closes